Annual Log Appeal
As the days get shorter and the nights gets colder and longer our thoughts turn towards the people in and around the village of the orphanage. Some of them have already been walking around the village and the riverbank collecting small branches that have fallen of the trees.
Over the years our annual distribution of logs to the people in the village has become a very much anticipated and well needed event. With the price of gas increasing and the cost of living rising the number of families in need is staggering so this year we are hoping we can help even more families than we did last year.
We are very aware that many people in our own community are struggling with the cost of living crisis but we would hope that even again people will support us financially.
A trailer of logs costs about €50 and although it takes a bit of managing for families to make the logs last over the winter months it still makes a big difference.
For anyone wishing to purchase logs as an alternative Christmas Gifts, gift certificates are available. Just drop us an email and we'll sort it out.
Log Appeal Donations
E-mail us for bank details
Call into any of our shops and mention the "Log Appeal"
Shops
We currently operate shops in 4 different locations in Northern Ireland. These are staffed almost entirely by volunteers and sell all manner of goods.
Ballymena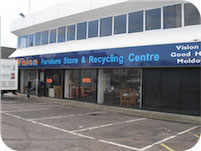 Larne Road, Ballymena
Opening Hours
Mon-Fri: 9:30-4:30, Sat: 10-4
Phone: 07885 410 092
Church Street, Ballymena
Opening Hours
Mon-Sat: 10-4
The Larne Road store (which is also our headquarters) and one of our Rathfriland stores stock furniture, electricals and general homeware items. In Church Street and our second Rathfriland shop, we have all sorts of clothing, ornaments, and games.
If you have anything in your home that you no longer need but think someone else would like, please consider calling in and dropping it off at one of our shops. For any larger items of furniture, please contact your nearest store and we will make arrangements to call and collect.
Rathfriland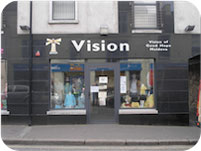 Main Street, Rathfriland
Opening Hours
Mon-Sat: 10-5
Phone: 07759 702 430